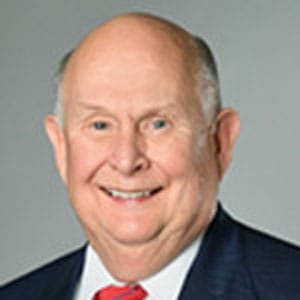 Rollins Inc. godkjente selskapets langsiktige etterfølgelsesplan for lederskap som vil fremme nåværende president og COO Jerry Gahlhoff, Jr. til å bli administrerende direktør med virkning fra 1. januar 2023.
Gary Rollins, nåværende styreleder og administrerende direktør, forventes å forbli styreleder. Som forberedelse til denne forventede kampanjen vil Gahlhoff bruke de neste fem månedene på å jobbe med denne overgangen sammen med Rollins og John Wilson, visepresident for Rollins.
"Jeg har hatt gleden av å støtte selskapet og vår skadedyrbekjempelsesvirksomhet i mer enn 56 år og er heldig som har hatt muligheten til å lede denne flotte organisasjonen," sa Rollins, en Professional Pest Management Hall of Famer (Class of 2012) . . «Jeg ser frem til Jerrys avansement og til at jeg fortsetter som styreleder. Jeg er ekstremt fornøyd med vår etterfølgelsesplan og vårt enestående lederteam.»
Gahlhoff begynte i Rollins under selskapets oppkjøp av HomeTeam i 2008, hvor han fungerte i en rekke lederroller, inkludert president. Han ble utnevnt til president og COO i Rollins i 2020 og kom inn i styret i 2021.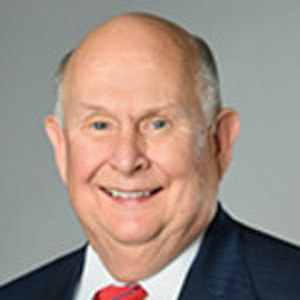 "Jerry er en fremragende leder med stor visjon og en dyp forståelse av bransjen og kundene våre," sa Rollins. «Hans tjenesteår har vært preget av eksepsjonell ytelse, sist som vår president og daglig leder. Jerry har hatt den unike muligheten til å være intimt involvert i nesten alle aspekter av organisasjonen vår. Jeg har den største tillit til at han vil fortsette å bygge på den sterke arven fra vår organisasjon og dens rekord.
Gahlhoff la til, "Jeg er dypt beæret over å bli utnevnt til neste administrerende direktør og ser frem til å lede denne flotte organisasjonen inn i vår neste fase av vekst og prestasjon. Jeg er sikker på at det sterke grunnlaget som Gary og andre har bygget opp gjennom årene – basert på vår kultur for å yte utmerket kundeservice og utvide virksomheten – vil tjene oss godt i årene som kommer. Hele organisasjonen vår er takknemlig for Garys ledelse, og jeg vet at vi vil fortsette å dra nytte av hans visjon og veiledning som vår styreleder."